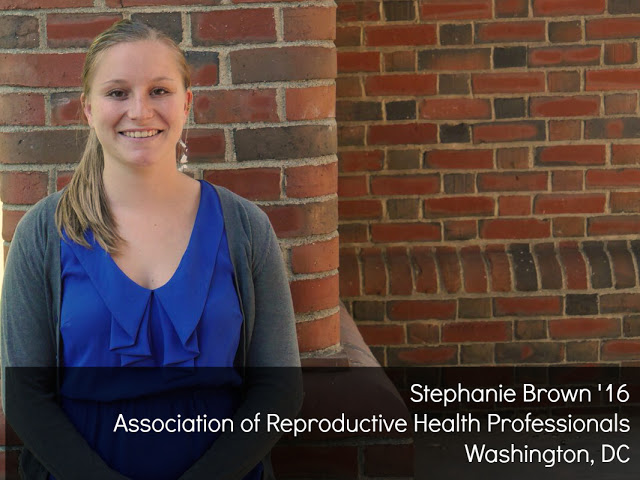 Student Intern: Stephanie Brown '16
Internship Organization:
Association of Reproductive Health Professionals (ARHP)

How would you describe your employer in one paragraph? What's the elevator pitch?
ARHP is a non-profit organization that produces journal articles, live sessions, webinars and clinical minutes regarding reproductive health and its impact on our lives. AHRP works closely with other reproductive health non-profits and NGO's to formally accredit providers (nurses, doctors, physicians assistants, etc.) with continuing education about reproductive health.

What are your specific responsibilities in the organization?